Inspiring Singapore's businesses with the latest trends and insights
A guide to increasing resilience in the new normal
The workplace will never be the same again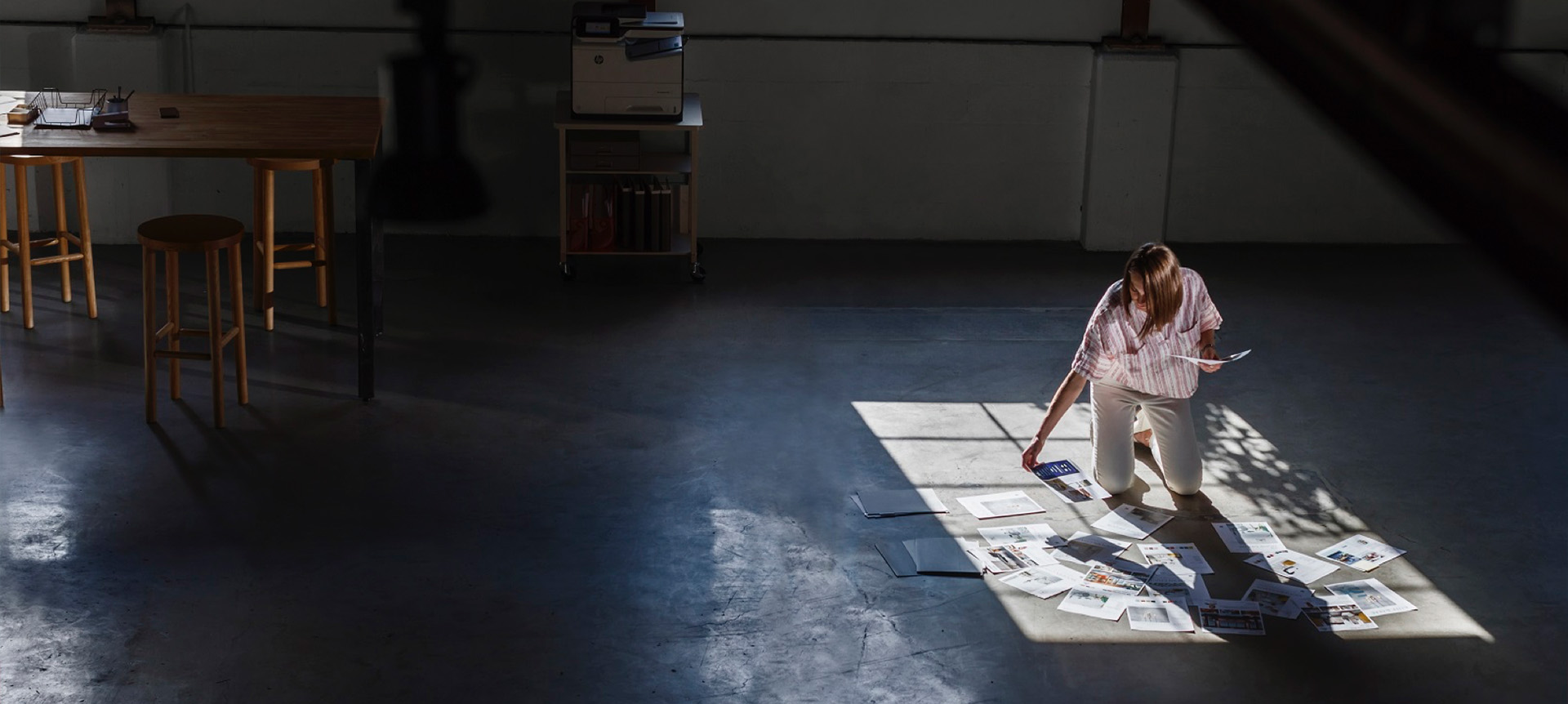 The pandemic crisis has been a massive disrupter to our way of life, upending business processes and operations and threatening the survival of businesses, both small and large. We are living in the new normal today, where businesses are experiencing rapid change and need to be more resilient than ever.

In the wake of the virus outbreak, millions of people around the world have left their offices behind and moved to remote work back home. In Singapore, the new circuit breaker measures have also started the largest work-from-home movement we have ever seen. For many businesses, this abrupt transition has created uncertainty and doubt around their business continuity plans: What can I do to keep my business going? How can I keep my employees engaged and effective during this time?

A critical component of business continuity is to ensure that employees remain productive and secure even in a different work environment. While every business is unique and as such, face different challenges, we have seen many organizations adopt a technology-centric approach to their business continuity plan to minimize disruption to their day-to-day.

We have seen video conferencing apps take the spotlight as we discover ways to come together even when we work apart, from virtual team huddles to town hall sessions with hundreds of employees. We have seen companies mobilize their employees by allowing them to take home any office equipment they need, from their monitors to the office printers. Some companies have even provided a stipend for their employees to furnish their new workspaces and keep up with ever-changing workplace demands.

Now more than ever, we are seeing the value of having the right technology, as businesses adapt to the new normal to survive. Remote working, when enabled by the right tools, can become a resilient way to keep your workforce agile (and also a way to reduce excess overhead costs). As business leaders, we also need to create a safe work environment powered by technology that allows our work families to work and grow personally and professionally, in a way that best suit their work styles and lifestyles.

Here are five best practices that can help you build your resilience through an efficient remote workforce.
1. Keep productivity high and downtime low

Businesses that are used to seeing employees physically in the workplace will have a hard time adjusting to this reality: How will I know they are working if I can't supervise them? Can they work effectively when they are so many distractions at home? While these concerns may sound familiar to you, surveys have shown employees actually get more done when working remotely, and the time that was normally spent on commuting is now converted to valuable work prep time. The key to keeping them productive today depends heavily on the tools you equip them with.




In the new normal, it is important to lay down a strong technology foundation that your workforce can rely on. By empowering them with ultra-light, business-class workstations that perform well in any environment, they can still bring their best to the table. There are also desktops that lets users connect to more than one display for twice the connectivity and all-in-one PCs that have been streamlined to be plug-and-play and ready right out of the box.

A key approach is to identify the user types in your work demographic, so you can plan the right technology around the varying work needs and styles of your team. Consider powerful yet portable workstations for content creators and power users if they need to perform heavy tasks such as video rendering and more. Or maybe a second display for employees who spend a great deal of time handling documents so they can multitask better. You can also consider including a webcam and high-quality headset for employees who routinely attend many meetings throughout the day. Every business needs to define their work demographic and plan accordingly.


2. Keep your teams in sync

Businesses have to quickly address the challenges of a distributed workforce – and also a disconnected one. It is still uncertain how long we will be working from home, but it is critical to make collaboration as seamless as possible while also preserving the social interactions that make work more human.

The good news is that today, we all have access to collaboration and communication tools that connect people and ideas every microsecond of the day. From video conferencing tools like Zoom or Microsoft Teams, to cloud-based office productivity suites like Microsoft 365 or cloud storage like Box, there are plenty of tools and apps that make it easier to embrace a remote workforce. A handful of them are offering free trials or extended usage during this period so make the most of them to stay connected and keep going, together.

There are also business VoIP services offered to keep you connected to your customers, which keeps work and life separate via a dedicated line for business matters. This is especially important for your customer service managers or sales representatives.


3. Keep your important assets safe

Just like how we are being encouraged to build up our immunity during this outbreak, businesses need to build up a resilient and healthy cyber immune system as well. With the newly remote workforce, employees will be exposing company devices to more threats as they leave the safety and security of the office perimeter. Add limited resources and increasingly aggressive hackers to the mix, and SMBs are at high risk of cyber attacks that seek to exploit their vulnerable state.



A critical component of business continuity is to ensure that employees remain productive, while maintaining the necessary level of security to minimize disruptions. While there is a myriad of ways to shore up your cyber defenses, a key guiding principle is to secure your endpoints.

Strengthen the security posture of your devices with multiple layers of protection, from multi-factor authentication with biometric recognition, to built-in privacy screens and updated malware prevention. Invest in a reliable anti-virus and internet protection software. When connecting to your office network, use VPN for a more secure network experience and data protection. The best technologies can go one step further in immunizing your business against advanced threats by delivering AI-driven threat detection or the unique ability to self-heal when infected.

In our rush to remote work, don't sacrifice the security of your devices and instead, turn to smarter security defenses that are already built in for a more guaranteed peace of mind.


4. Keep track of what is important

Keeping a pulse on your technology assets can also go a long way in keeping your employees productive and safe. If your employees are using several personal devices for work or your IT team is still manually configuring one device at a time instead of implementing policies from one place, it is important the management of your IT environment is simplified as you go forward on your journey.

A comprehensive device client management system can help with that, so your IT team can remotely set up and monitor devices from anywhere, and also detect when it is time to upgrade your systems. Whether it is about automating OS updates or enforcing new security policies to mitigate risk, a centralized approach will enable better support for your workforce, and provide you with greater stability and control over your IT environment.


5. Keep up a culture of trust

At the end of the day, our biggest challenge may be our ability to embrace new mindsets for change and maintain a culture of trust. A sustainable culture across all levels of your business is not built overnight. At its core, the transition to remote work demands a reimagination of how your workforce can work and collaborate and maintain a high level of trust in each other – even when no one is looking. It takes time and patience and it is cultivated by the actions of its leader and how they communicate clearly and with transparency to its employees.

To build a culture of trust, teamwork, integrity and respect, consider the simple act of having team huddles or calls once per day to get project updates and set clear guidelines and expectations within the team. And when you have achieved certain milestones set together with the team, this will give everybody more confidence about the way they are working. Remember, small things can go a long way.

At a time when we are adapting to the new normal, increasing your business resilience starts with putting the right technologies in the hands of your people and instilling trust and teamwork in the team. By doing so, they can continue their important work no matter how the work environment has changed, and keep the business going.