A DOOR TO MORE
ENTER WITH HP INDIGO
More customization. Quicker turnarounds. Shorter run times. The digital era completely transformed the print industry, leaving printers with one choice—sink or swim. Check out the video below to see how one company leveraged the power of HP Indigo to gain more customers, solutions and profits than ever before.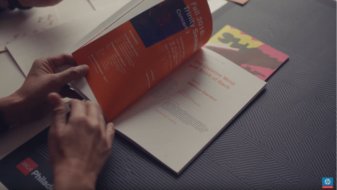 "It set our company on a whole new course."
WHEN LESS = MORE
No set-up time for new jobs means more press uptime and productivity. Less overtime results from equipment management and the ability to get more done in a typical shift. Less waste, and reduced ink, paper and power consumption drive more efficient and sustainable operations.
Print more per sheet, for more speed with less waste.
See how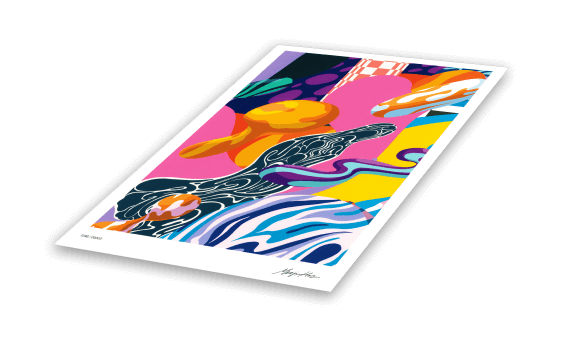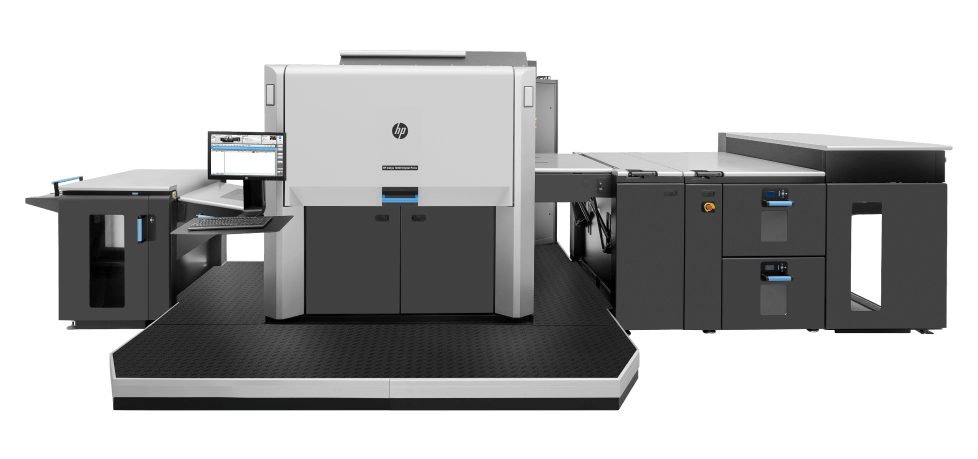 PEEK INSIDE AT ABUNDANT TECHNOLOGY
Enter the land of more with the industry's most advanced technology. And stay in the lead with systems and tools to enhance customization, design, workflow and the overall operational efficiency of your business.
LEP TECHNOLOGY
Transform your business from an "ink on paper" supplier to a marketing solutions partner that will surprise and delight customers.
Watch the Video
HP PrintOS
Use HP PrintOS and its powerful applications to get more out of your HP Indigo presses and automate your print production processes.
Watch the Video
GO FOR GROWTH, GO FOR HP INDIGO
HUDSON PRINTING: 100+ YEARS OF INNOVATION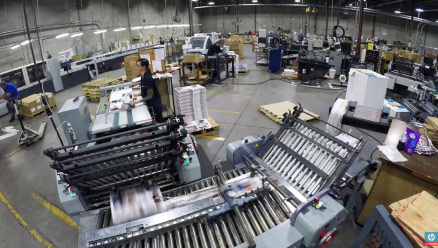 "We're able to be much more creative with the products that we offer."
GOING BIG WITH BLOOMING COLOR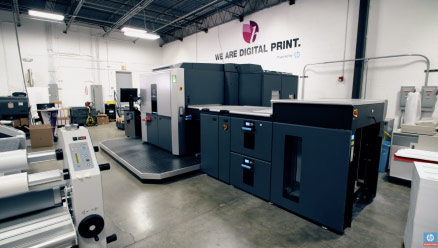 "It lets us, the small to medium size printer, act like the really big guy."
SMOOTH SAILING FOR HATTERAS PRINTING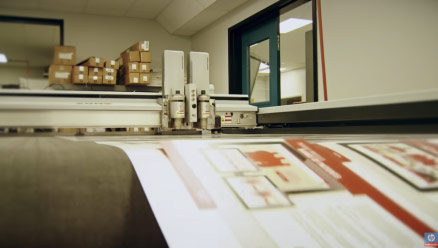 "As we introduced HP Indigo to Hatteras, we saw an immediate buy-in — from our sales force to our customers — everybody was amazed."
MORE COMMITTED TO NEW TECHNOLOGY
We're committed to more. HP's pioneering Silicon Valley heritage is further supported by the digital print industry's largest R+D investment. We invest today to get you ready for tomorrow's opportunities.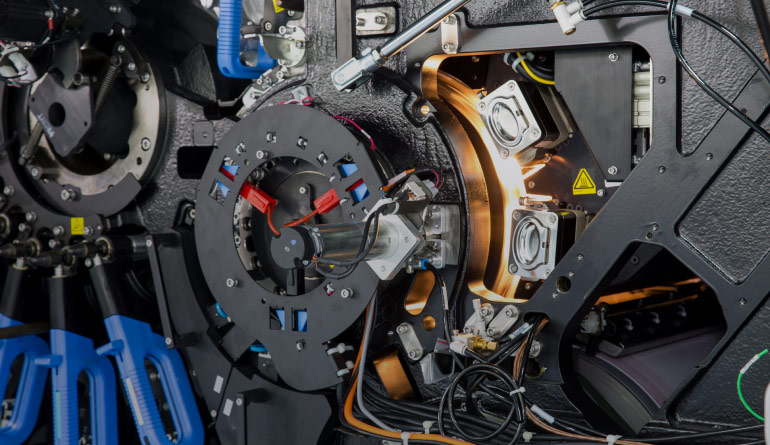 The HP Service Edge portfolio gives you industry leading training, smart tools and services to help your business run, grow and thrive. Get started with expert installation and operator training. Boost production with smart tools and engineering support. Up your expertise in inks, media and workflow integration. Go for bigger, higher value jobs and develop applications to reach new markets. We're there at every step. We've integrated our industry-leading service products into a comprehensive solution.
Read about the HP Service Edge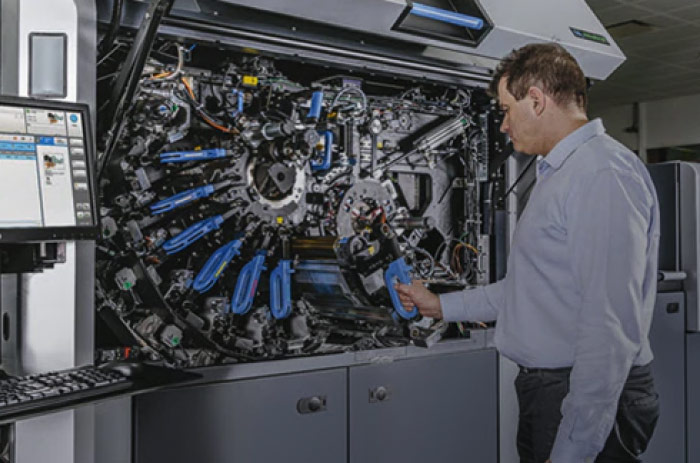 More business for you, means more success for us. Leverage HP's extensive resources and expertise anytime you need help with landing a new client or other business development needs.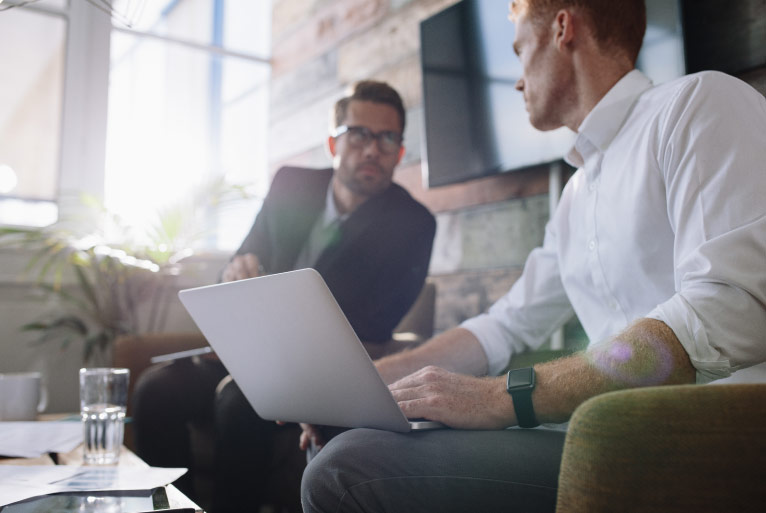 MORE WAYS TO DELIVER VALUE
Enter the World of HP Indigo Endless Possibilities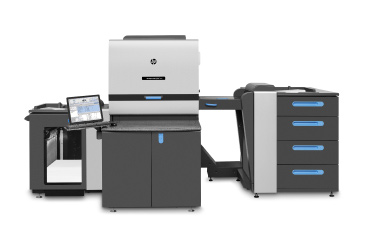 HP Indigo 5900
Expands your possibilities with thicker substrates, a state-of-the-art digital front end, special inks, and a new priming technology.
DOWNLOAD THE DATA SHEET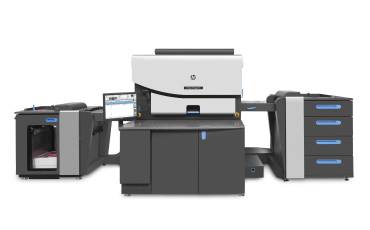 HP Indigo 7900
Offers major innovations in print quality, application range, and productivity, as well as breakthrough priming technology and color matching capabilities.
DOWNLOAD THE DATA SHEET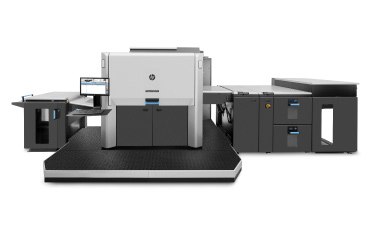 HP Indigo 12000/12000 HD
These presses produce the widest commercial application range with breakthrough print quality, high productivity, and wide versatility.
DOWNLOAD THE DATA SHEET