Helping IT Professionals
Adapt to the New Normal
Helping IT Enable
Secure Remote Work
Contact a Security Expert
HP RECOMMENDS WINDOWS 10 PRO FOR BUSINESS

Helping Government Agencies
Manage Security, Digital Transformation
and Mission-Critical Workloads
CONTACT
New Workplace
As companies navigate changes, IT professionals must address the challenges of a larger remote workforce. Remote work poses productivity, connectivity, and security issues for employees and IT, often on a daily basis. Check out these resources designed to help you adapt to these changes and find lasting solutions for remote workers.
The Future of Work is Already Here
This webinar features two experts in the future of work: Andrew Hewitt (Forrester) and Loretta Li-Sevilla (HP). They share the four shocks impacting the future of work, where we are now, and the future of work in the new normal. Watch now.
What is the New Normal for Collaboration and Conferencing?
What is the new normal for collaboration and video conferencing? Hear best practices for the era of remote work in this 15-minute video. Watch now.
How HP is Adapting to the New Normal
This webinar features HP leaders who share how they have addressed three key areas: keeping employees engaged, enabling our remote workforce, and accelerating digital transformation. Watch now.
What Does the Future of Work Look Like?
How can IT best provide the necessary technical support, security, and devices to enable the future of work? Watch as HP experts discuss IT's new normal. Watch now.
New Norm: The Surge of Collaboration Between In-office & Remote Workers
Our HP experts in collaboration address managing mixed workplace environments, cultural acceptance for remote work business continuity, and enabling collaboration spaces in the office. Watch now.
Enabling Power Users
For those working in compute-hungry occupations like animators, developers, and data scientists, a home office workstation may not provide the power they need. HP's The Power of Z solutions solve this problem by making high-performance computing possible from any device, anywhere.
Providing High-Power Computing Resources for Data Scientists
How can you give data scientists the computing power they need, even when they're working from home? HP ZCentral Remote Boost makes it simple. Watch now.
Providing High-Power Computing Resources for Creators
Support your remote creative workers with access to the computing power they need. Learn how the right tools can help them get work done. Watch now.
The Power of Z from Anywhere
See how you can centralize your high-compute performance and allow power uses to work on graphics-intensive projects from any location. Watch the HP The Power of Z from Anywhere video. Watch the video.
Behind the Innovation – The Power of Z Remote Boost
Enable employees outside the office to collaborate with a remote desktop application that feels like a real local experience. Watch how you can harness the power of Z from any device. Watch the video.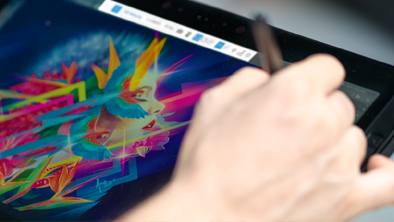 Remote Workstation Solutions for Power Users
Your power users need a high-performance boost. Put them back to work with ZCentral Remote Boost software. Read more.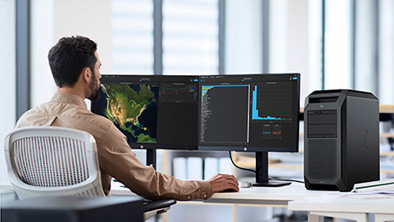 Evolve With Your Data
As datasets grow larger, unraveling meaningful insights can be time-consuming and costly. Powered by our advanced data science solution, you can now explore multi-billion-record datasets in real time. Read more.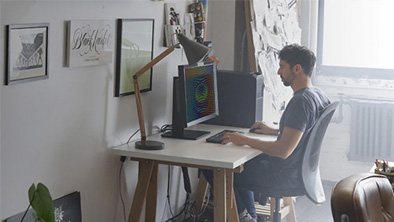 Powerful Rigs For Powerful Ideas
Say goodbye to stuttering and screen glitches. Edit your work and render multi-layered files with NVIDIA GeForce™ and certified Quadro® graphics, optimized for stability and performance with professional software apps like Adobe. Read more.
Contact an expert