Enabling design versatility, part optimization, and customization
Customer at a glance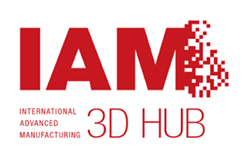 IAM 3D Hub aims to accelerate the adoption and development of 3D printing technologies in the European Union's manufacturing sector. The Hub helps integrate and coordinate activity in the additive manufacturing ecosystem and provides its customers with an alternative way to design, develop, and manufacture new competitive products and services.
The Challenge
Continental Automotive Spain S.A. is one of IAM 3D Hub's clients; and, as a global Tier 1 supplier in the automotive sector, the company is under constant pressure to reduce costs and operate more efficiently.
"At IAM 3D Hub, we're helping companies look at 3D printing as an alternative way to design, develop, and manufacture new, more competitive products", says IAM 3D Hub's Technical and Scientific Director, Magi Galindo. "Robotics are a vital tool for manufacturers who are automating their work flows. Assembly tasks are often unique to the product being made and, as a result, the robots themselves must be highly customized."
In this case, the challenge was to create a highly customized robotic arm gripper for Continental Spain S.A. that would meet a very specific function. The robotic arm gripper had to fit perfectly with the object that it was managing.
Download the case study to learn how Continental Spain S.A. was able to bring shaper versatility and optimization to the complete part design using HP Multi Jet Fusion technology.
ADDITIONAL RESOURCES

Streamlining machinery and production lines with HP Multi Jet Fusion 3D printing
(PDF 317 KB)

3D Applications for manufacturers of machinery and production line equipment
Download Now
Fill out the details here and receive a copy of the case study.