HP 3D Printing enables SmileDirectClub to deliver straighter smiles to millions of customers


Customer at a glance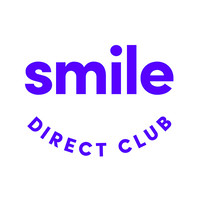 SmileDirectClub is the first direct-to-consumer med-tech platform for teeth straightening and transforming smiles. Through their cutting-edge teledentistry technology and vertically integrated model, SmileDirectClub is revolutionizing the oral care industry. Founded in 2014, SmileDirectClub pioneered a groundbreaking teledentistry platform that connects eligible consumers with an affiliated network of 250+ locally licensed dentists and orthodontists, who leverage SmileDirectClub's technology to prescribe and manage remote clear aligner therapy at a cost up to 60% less than traditional braces. To date, the company has helped more than 750,000 people across three continents achieve a smile they love.
"SmileDirectClub is digitally transforming the traditional orthodontics industry, making it more personal, affordable, and convenient for millions of consumers to achieve a smile they'll love," said Alex Fenkell, Co-Founder of SmileDirectClub.
The challenge
SmileDirectClub had a dental aligner production method in place since its inception in 2014, but due to their growing customer base, the company needed a manufacturing technology that would allow them to meet the increasing demand for at-home clear aligner therapy. Their previous technology produced delicate, fragile 3D-printed parts at slow speeds and high costs.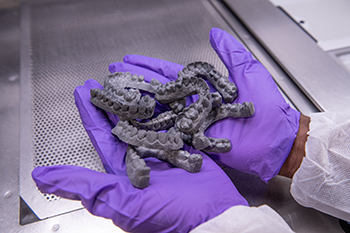 "The volume output over a 24-hour time frame was low and we needed to find a way to increase volume output," said John Dargis, Vice President of Manufacturing for SmileDirectClub.
This led Dargis and his team to research technologies that would enable them to mass-produce molds to create dental aligners, and thus deliver orthodontic solutions to customers more quickly.
To learn how bringing HP Multi Jet Fusion technology in-house allowed SmileDirectClub to decrease production costs and gain mass customization capabilities, complete the form to download the full case study.
DOWNLOAD NOW

Fill out the details here and receive a copy of the case study.