HP MULTI JET FUSION ACCELERATES PRODUCTION FOR INTELLIGENCE INDUSTRY
Aurea Avionics specializes in high-tech solutions that deliver true value for the aerospace,defense, and industrial sectors, from hardware and software to embedded systems design, product life cycle, and project management.
Aurea Avionics' "Seeker" unmanned aerial system (UAS) is the most advanced intelligence, surveillance, and reconnaissance (ISR) platform to meet industry requirements in demanding environments. With virtually no infrastructure required to deploy the system, its dual EO/IR stabilized payload delivers real-time imagery, making the Seeker a lightweight ISR solution.
THE CHALLENGE
To produce the first prototypes of a Gimball camera enclosure that covers and protects its drones, Aurea Avionics used FDM technologies, but the parts were weak in terms of mechanical properties.
RESULTS
The company turned to HP Multi Jet Fusion technology to 3D print the camera enclosures with the following added benefits:
INDUSTRY
Aerospace
SECTOR
Drones
MATERIAL
HP 3D High Reusability PA 12
POST-PROCESSING
Bead blasting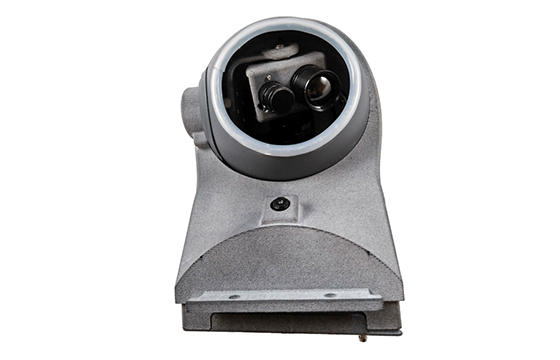 Gimball camera
Material properties: HP MJF technology allowed for the improvement in material properties while decreasing the need for spare parts.




Customization and redesign: Engineers can freely design under any constraints to create the most specific part that meets their requirements.




Rapid prototyping: 3D printing is the fastest technology available to produce the drones and allows for faster testing of the products on the field compared with other manufacturing technologies.