HP MULTI JET FUSION ALLOWS FOR DESIGN FREEDOM
New Rock designs and produces customized boots and all parts that make up the boots. Thanks to the design freedom provided by HP Multi Jet Fusion technology, they have produced new designs for customized boot heels, expanding customization possibilities. HP's MJF technology allows for:
Customization and short runs: Production of single and customized units, or short-run series.





Design freedom: Changing metallic and plastic parts to parts made made with HP 3D HR PA 11 material.




Material portfolio: HP 3D HR PA 11 is suitable for small batches of targeted parts. HP 3D HR PA 11 is undergoing testing to improve the manufacturing and assembly process.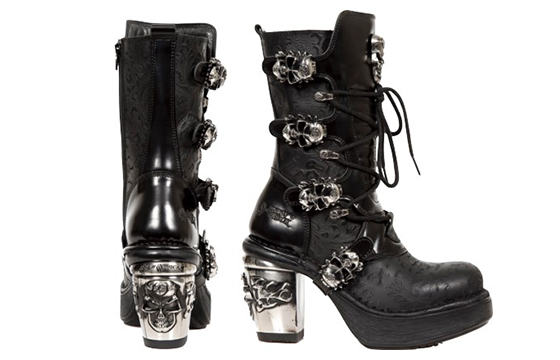 Boots with customised parts
INDUSTRY
Consumer goods and electronics
SECTOR
Fashion and wearables
SIZES
X: 2.53 in / 6.43 cm
Y: 2.91 in / 7.38 cm
Z: 3.15 in / 8.00 cm
VOLUME
7.27 in3 / 119.2 cm3
MATERIAL
HP 3D High Reusability PA 11
POST-PROCESSING
Bead blasting
PRODUCTIVITY
112 Parts per day