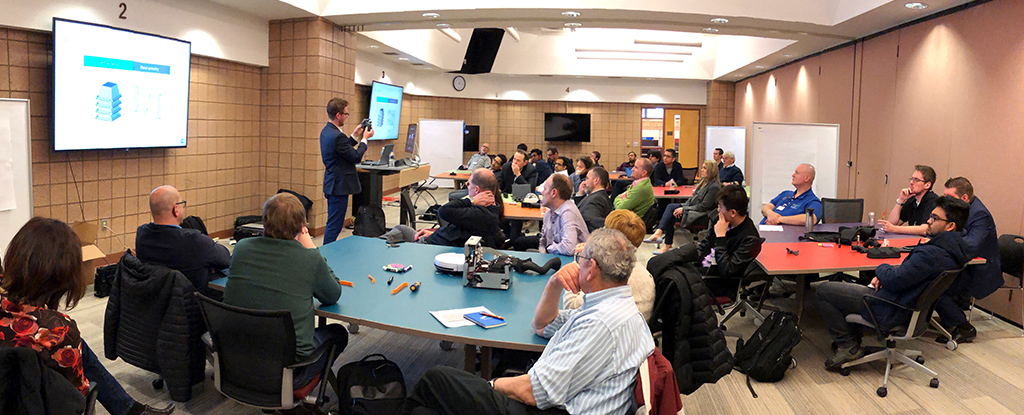 Design for Additive Manufacturing Workshops
Please join us for a unique workshop on designing for HP's Multi Jet Fusion (MJF) technology to accelerate time to market, drive down cost, and deliver quality parts.

What you will learn:


How and why HP decided to leverage Multi Jet Fusion 3D printing technology to manufacture over 140 functional parts used in each of our new MJF 500/300 series 3D printers vs. injection molding
How to identify and select the right applications for additive manufacturing across your product lifecycle
Training on the fundamentals of effective design for MJF

- How the process works and design strategies for MJF process optimization
- How the materials behave and what to consider when designing for each of them
- The new design paradigms that are enabled by additive manufacturing and the required mindset change
- How to design for value maximization (process and cost)

Live Design for Additive Manufacturing (DfAM) demo and application examples to inspire you



You are welcome to stay after the scheduled presentations and discussions to consult with technical experts from HP 3D Printing on your own parts.

This workshop is FREE to attend and breakfast and lunch will be provided.

REGISTER HERE
Please fill out the details below to register for an upcoming DfAM workshop!